DuroVac Industrial Vacuums
Industrial Vacuums for Heavy Duty Industrial Cleaning
AIRPLUS supply, install & maintain DuroVac industrial vacuums in Western Canada including portable models, centralized systems, & custom-designed & built systems.
DuroVac Industrial Vacuum Cleaners in Western Canada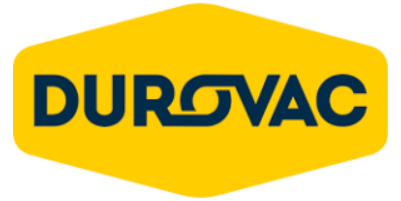 DuroVac has been manufacturing vacuum systems in Mississauga, Ontario for over 30 years. They believe in creating a reliable, long-lasting product to make people happy whether they are operators, buyers, engineers or technicians.
DuroVac endeavours to make a vacuum for every industrial application, be it Portable, Central or Custom Design-Built systems – they have something for everyone.
AIRPLUS offers a full line of DuroVac Industrial Vacuums and accessories for industrial cleaning throughout Western Canada. Our offerings include wheeled vacuums able to be moved by a single operator, skid-mounted portable vacuums, fixed central vacuum systems and our engineering team works with the DuroVac design team to produce customer design-build systems to meet your specific needs.
Video: DuroVac Values & Vision
In this video Anh-Tia Vuong, President outlines DuroVac's company values and vision.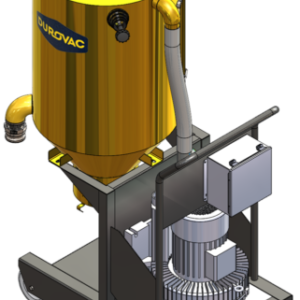 Portable Industrial Vacuum Systems
Portable vacuums go where you go, adding flexibility to your process and giving workers an ultra-durable upgrade to their usual cleaning equipment.
Understand the power of portables.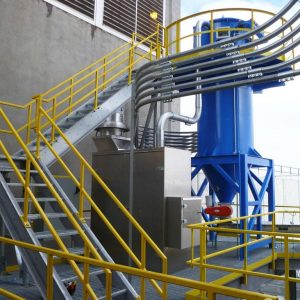 Central Industrial Vacuum Systems
A central vacuum means full process integration with multiple operators, added NFPA compliance and piping to your plant's waste disposal system.
Boost Efficiency with a centralized system.
Design-Build Vacuum Systems
Want to reinvent the industrial vac or just tweak an existing model to better fit your application? We can make it happen with a design-built industrial vacuum.
If your job calls for a unique solution
Choosing the Right Vacuum System for Your Facility
Choosing the proper vacuum system for your application is dependent upon many factors. AIRPLUS Industrial has 30+ years of experience in designing, sourcing, installing and maintaining vacuum systems, we can help you choose the right system for your facility.