FT Pulse Jet Baghouse Collector
Economical, Top Filter Access
FS Pulse Jet Baghouse is an economical solution for dust collection & bin venting where side filter bag removal allows for installation in low headroom applications.
Donaldson FT Pulse Jet Baghouse Dust Collector
The Donaldson FT Pulse Jet Baghouse dust collector provides easy and dependable operation for high-volume dust collection applications.
Features:
Clean side bag removal provides easier bag
filter service
Optional walk-in plenum allows for bag filter
servicing in adverse weather conditions (FTP)
All welded construction provides increased
durability and air/water integrity
Integral fan option helps to reduce
space requirements
Collectors with up to 225 bag filters require
only one dirty air inlet, one clean air outlet,
and one hopper, resulting in reduced ducting
and hopper outlet costs
Two Breakthrough Filter Options for Your RF Baghouse
Dura-Life® Filter Bags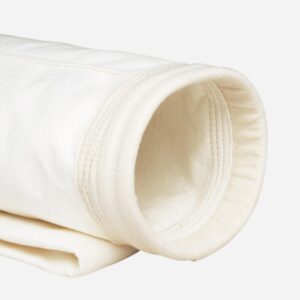 Traditional 540 g/m² / 16 oz/yd² polyester bags are produced via a needling process that creates larger pores where dust can embed into the fabric, inhibiting cleaning and reducing bag life. Dura-Life bags are engineered with a unique hydroentanglement process that uses water jets to blend the fibers. This process creates a felt with smaller pores which keeps more dust on the surface of the filter resulting in better pulse cleaning and longer bags life.
Dura-Life® Filter Bag Benefits:
Two to three times longer bag filter life
Reduced maintenance and replacement bag filter costs due to fewer bag changeouts
Fan energy savings due to lower pressure drop
Thirty percent fewer emissions based on EPA test
Pleated Bags with Ultra-Web® SB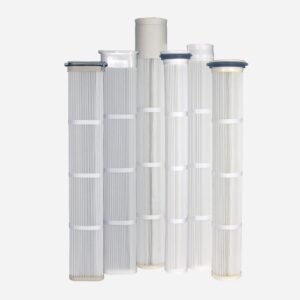 Pleated Bags with Ultra-Web® SB Provide Longer Life and Reduced Emissions
For more than two decades, Donaldson Torit has advanced the proven Ultra-Web fine fiber technology. Ultra-Web provides a very fine, continuous fiber of 0.2 – 0.3 micron in diameter to form a web-like net that traps dust on the surface of the media.
Combining Ultra-Web technology with a sturdy spunbond polyester substrate, Ultra-Web SB pleated bag filters provide longer life, reduced downtime and reduced emissions.​​
Ultra-Web SB Pleated Bag Benefits:​
Up to two times longer filter life
Energy savings due to lower pressure drop
Reduced maintenance and downtime costs
Reduced emissions
Snap-in design for tool free installation
Fully synthetic snap-in design eliminates the need to provide bonding points
IoT Enabled with iCue™ Connected Filtration Service
This collector is now enabled with Donaldson's iCue™ connected filtration monitoring service. Designed to remotely monitor a facility's dust collection equipment and provide operational insights directly to end-users, this information can help manufacturers reduce unplanned downtime, support efficient maintenance and operation, and automatically capture compliance data.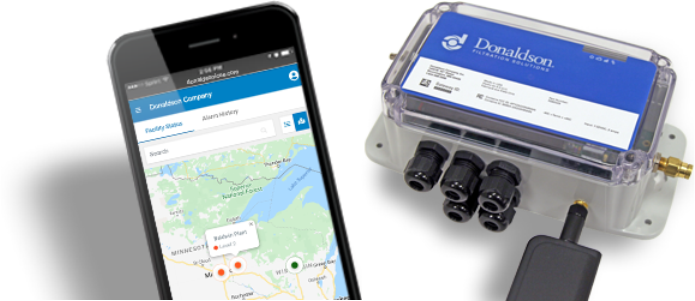 iCue Connected Filtration Service for Dust & Fume Collectors