Compressed Air & Breathing Air Equipment
AIRPLUS leases compressors for equipment compressed air, breathing air systems & other custom configurations of industrial equipment throughout BC & Alberta.
Air System Compressor Leasing
When the Air Stops, Production Stops
Keep your facility running efficiently, move fast in emergencies or plan ahead for production variations. AIRPLUS Industrial Leasing Services can provide the necessary equipment to keep you up and running or fill equipment gaps in production.
Peace of mind that
you can stay up-and-running
no matter what happens.
Extra Equipment for Extra Production
Do you need extra equipment for a "one-off" production job or does a current project need something special? When you require compressed air where the requirement simply doesn't justify the purchase of a complete compressor system, AIRPLUS Industrial has compressor leasing options to fulfill your needs.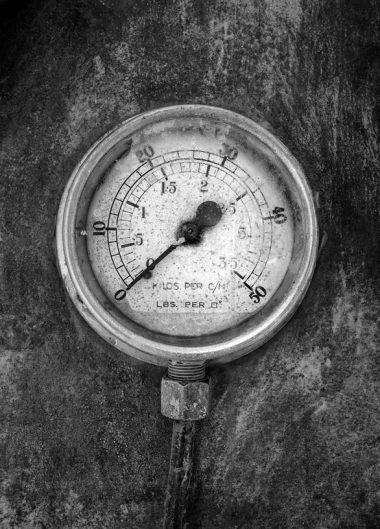 Types of Equipment Available to Lease
The most common types of equipment leasing:
Breathing Air Compressors for areas with low-quality ambient air, eg. sandblasting. Comes complete with air compressor & engine.
Electric stationary air compressors 7.5 to 50HP
Sandblast Pots
Compressed Air Moisture Removal Systems

Pneumatic MRS using compressed air (250 and 450CFM)
Regenerative air dryers using desiccant (definition) to dry air
Refrigerated air dryers using cooling to dry air
Can be retro fitted to your equipment or be rented as a package with a compressor

Voltage Transformers to match equipment to electrical supply available
Larger equipment rentals can be negotiated according to cost and rental term
Lease Terms
We offer weekly or monthly terms. All equipment is FOB Our Facility, Langley City, BC.
Lease to Own
Sometimes our clients find they cannot live without their leased equipment — we understand.

Never fear, when this happens AIRPLUS Industrial is ready to negotiate lease-to-own terms and can usually apply 70% of pre-paid rental to the purchase price.
Breathing Air System Leases
Pre-Packaged Breathing Air System Leasing
Airplus Industrial packages breathing air systems come in 3 standard Plug'n'Play configurations based on common industrial requirements. The table below outlines the components involved in each configuration and salient specifications for each configuration. If you are unsure of a specification please do not hesitate to contact us for further information.
Custom Configuration Leasing
If you have specialized requirements for your process we can configure customized packages that will meet your needs, please contact us and we will be happy to help.
Pre-Packaged Breathing Air Systems for Lease
Breathing Air System Leasing

Package Mod#
DBAC-7.5
DBAC-15
DBAC-30
Compressor
Rotorcomp NK40
Mattei Blade 11
Rotorcomp NK100G
Capacity
25 CFM
59 CFM
100 CFM
Working Pressure
125 PSIG
150 PSIG
100 PSIG
Motor
7.5 HP
15 HP
30 HP TEFC
Starter
full voltage type
with phase protection
full voltage type
with phase protection
full voltage type
with phase protection
Voltage
575/3/60
208/3/60
460/3/60
Current
(Amperage)
27
35.6
41.25
Sound Enclosure
n/a
64dBa
n/a
Coolant
air cooled
air cooled
air cooled
w/ after cooler & moisture separator
Air Cleaner
dry type (replaceable)
dry type (replaceable)
dry type (replaceable)
Separator
spin on type
spin on type
spin on type
Tank Size
30 gallon
30 gallon
120 gallon
Oil Filter
10 micron spin on
10 micron spin on
10 micron spin on
Lubricant Type
food grade synthetic
food grade synthetic
food grade synthetic
Prefilter
coalescing type
coalescing type
F200 coalescer
Final Filter
CPF Cartridge Type
CPF Cartridge Type
CPF Cartridge Type
Frame
custom
aluminum
forklift skid
Product Sheet


Click to Download


Click to Download


Click to Download
Brands We Trust
We are proud to provide quality Chicago Pneumatic equipment for our leases