AIRPLUS supplies Durovac & Nortech vacuums for industrial cleaning & safety — central, stationary, portable, electric or pneumatic powered vacuums available.
Diverse Industrial Cleaning Needs
At AIRPLUS Industrial, we connect our customers to a complete inventory of high-quality vacuum products and accessories to solve any vacuum cleaning problem, from the shop to the mine.
DuroVac Industrial Vacuums
What makes DuroVac Vacuums Different
DuroVac believes in old-fashioned reliability. That makes planned obsolescence our enemy, because we design long-lasting industrial vacuums to make people happy whether they are operators, buyers, engineers or technicians.
With DuroVac, you can expect a premium experience from start to finish. Our highly knowledgeable team has spent more than 30 years building a reputable brand in the industrial vacuum industry. We understand the quality your team expects.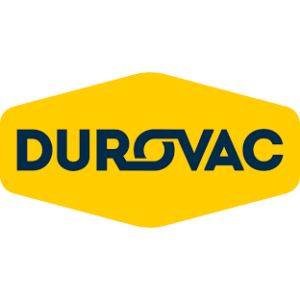 Large Offering of Industrial Vacuums
We supply many different types of industrial vacuum cleaners for a variety of facility needs, including:
central vacuums for use throughout the whole facility
stationary vacuums for up to 12 tonnes/hour of heavy material collection
portable vacuums for facilities where filtration of fine powders are necessary
Portable vacuums where silica dust is an issue
pneumatic air-powered vacuums where electricity is a problem
a large variety of accessories & customization for your industrial vacuum cleaners
NFPA-compliant vacuum systems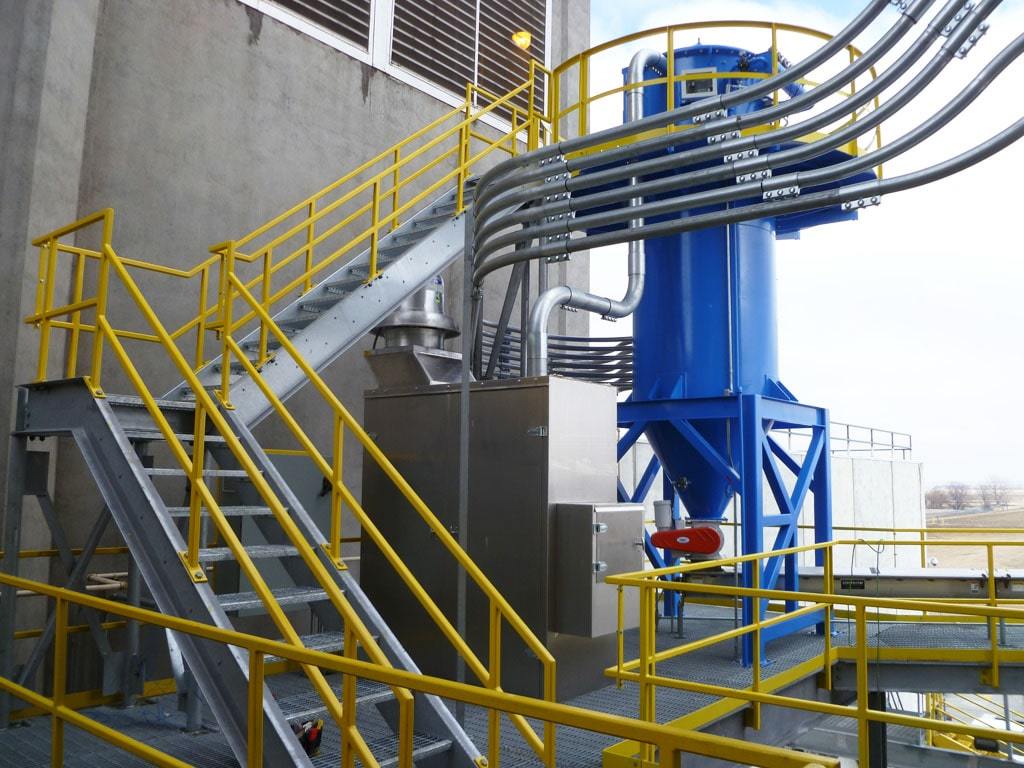 Customized Central Vacuum Systems
Custom-designed central vacuum systems provide a thorough cleanup of any shop or production plant. Our DuroVac™ industrial vacuum units are ideally suited for difficult cleaning jobs in any mine, mill or industrial setting.
Ignition-Proof & Explosion-Proof Vacuum Cleaners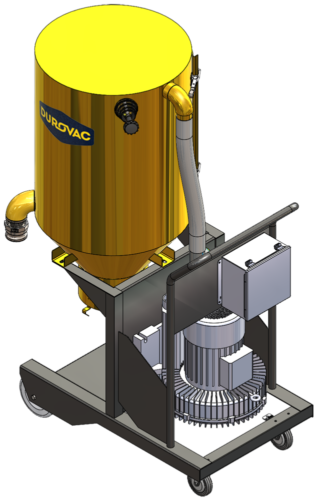 In hazardous areas where combustible dusts are present, we offer a line of explosion-proof vacuums that will safely handle combustible dusts and clean areas for greater safety. Cleanups in the field are not a problem for our line of portable, high-volume vacuum cleaners.
Nortech Air-Powered Vacuums
Powered by compressed air, always dependable & trouble free with no motors or moving parts to wear out, nortech vacuum generating heads produce exceptional vacuum lift & vacuum flow while operating quietly & efficiently.  Options include: liquid shutoff assembly, HEPA filtration, & extra silent exhaust.

Vacuum & Accessory Brands We Trust
Industrial vacuums by DuroVac™
Air-powered vacuums by Nortech®
H-P Products vacuum piping and fittings
Vacuum producers by Greatech
ASL custom vacuum tools