Fire & Explosion Suppression
AIRPLUS specializes in leading-edge solutions for fire suppression and explosion mitigation products to protect industrial facilities, equipment & employees.
Costs Related to Facility Fires & Explosions
Companies today are looking to fire and explosion suppression solutions to reduce
or eliminate:
incident downtime costs
costs resulting from collateral damage to production
costs resulting from collateral damage to process equipment

Key Industries
Lumber Mills
OSB Plants
MDF Plants
Plywood Mills
Pulp & Paper Mills
Mass Timber Producers
Grain Elevators & Terminals
Mining
Mitigating Fire & Explosion Hazards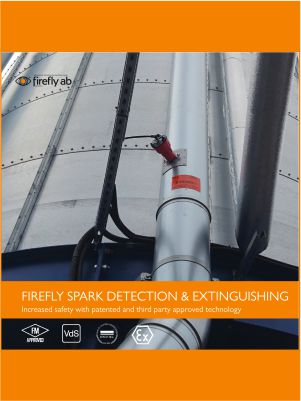 AIRPLUS specializes in leading-edge solutions from best in class suppliers of fire suppression and explosion mitigation products. After a risk assessment, we will design a comprehensive fire and explosion suppression system to ensure employee safety and mitigate the possibility of an explosion event within your facility.
Production Line Fire & Explosion Protection
Proper production equipment and process protection is a growing concern for businesses who deal with combustible dust or other flammable materials in their day-to-day production. Many insurance companies today are now focused on production line protection. Ensuring proper protection is critical for businesses to reduce or eliminate downtime costs due to incidents. At the same time providing additional protection to employees.
Quick Suppression Systems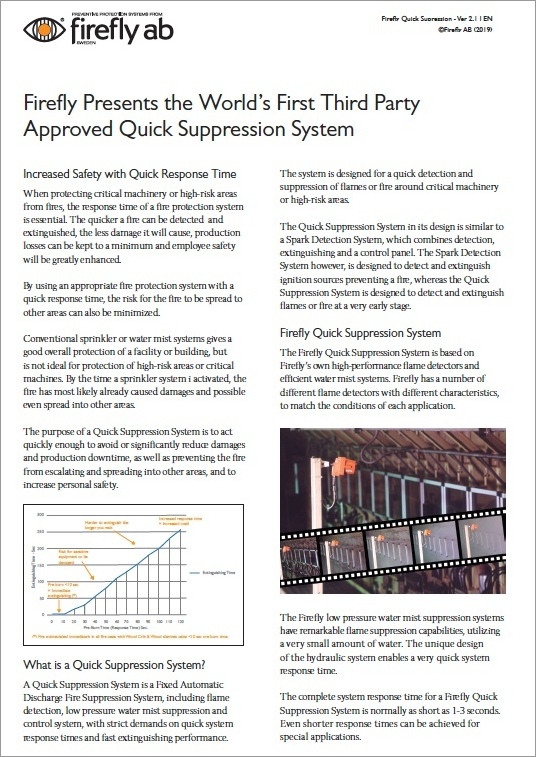 When protecting critical machinery or high-risk areas from fires, the response time of a fire protection system is essential. Quicker fire detection and extinguishing results in less damage and production losses. and increased employee safety. Using appropriate fire protection systems with a quick-response time, the risk for a fire to spread to other areas is minimized. Conventional sprinkler or water mist systems give good overall protection of a facility but are not ideal for the protection of high-risk areas or critical systems. In the time it takes a sprinkler system to activated, a fire has likely already caused damages and possibly spread into other areas of the facility. The purpose of
Quick Suppression Systems
are to act in a short enough time to avoid or reduce damages and production downtime losses, as well as preventing fire from escalating or spreading into other areas, and to increase workplace safety.
Leaders in Fire & Explosion Hazard Solutions
AIRPLUS is a leading provider of fire and explosion suppression solutions for protecting industrial operations; from equipment, selection to design, we can provide complete turnkey installations.
Working With Your Insurers
AIRPLUS will work with our customers and their insurers to provide proper solutions for any fire or explosion hazards. The solutions we provide will follow the applicable NFPA Standards, FM Global Standards & Certifications and other Insurers requirements.
Focused Fire & Explosion Safety Solutions
AIRPLUS fire & explosion safety solutions are ultimately focused on:
Worker Safety
protecting production equipment
protecting processes
eliminating downtime
Brands We Trust
We offer the following explosion protection equipment and solutions:
Firefly spark detection and extinguishing systems for pneumatic ducts & conveyors.
Firefly Quick Suppression systems for machinery & space protection.
IEP Active Explosion suppression for equipment & pneumatic process isolation.
Vigilex Passive vents and for equipment & process protection.
SEVO Novec-1230 for Data Centres
MCC control room and Power Distribution Centre protection.
Firetrace pre-engineered solutions for small space & cabinet protection.
Advanced Fire Systems for building fire alarm detection & notification.
inControl CO2 fire suppression for outdoor spaces & equipment.