Protecting Your Process Against Explosions
AIRPLUS designs, supplies & installs IEP explosion protection systems throughout Western Canada protecting workers and equipment in industrial processes.
IEP Technologies Explosion Protection Systems in Western Canada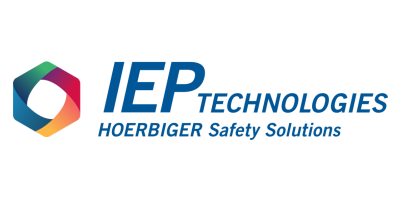 "

Today, IEP Technologies successfully suppresses 2 to 4 industrial explosions every month.

"
IEP Technologies was formed from four leading explosion protection companies in the United States, United Kingdom, Germany and Switzerland. Using shared technologies, system design methodologies and application experience IEP Technologies produces active and passive explosion protection solutions for combustible dust and vapour threats anywhere in the world.
Employee Safety
Since 1956, IEP Technologies has been dedicated to enhancing safety in process industries. They operate under a simple principle that every employee has the right to work in a safe environment and to go home to their family every night in the same healthy condition in which they arrived at work.
Protecting Investment
IEP Technologies is also focused on protecting industrial operations, property, equipment and business continuity against the threat of devastating explosions by offering innovative solutions to meet the needs of industry anywhere in the world with the highest quality systems, parts and services.
AIRPLUS provides IEP Technologies systems throughout Western Canada. IEP systems integrate explosion detection, suppression, venting and isolation, or any combination of these to protect your process seamlessly.
Video: IEP Technologies Active & Passive Protection Systems
This video explains the uses and differences between active and passive explosion protection systems and highlights some of the IEP Technologies products.
IEP Process Safety Innovations
IEP Technologies can point to thousands of IEP systems installed over the last 60 years together with the unmatched expertise of their scientists and engineers and a vast database of explosion protection test results and practical applications. They have led the way with a number of notable innovations:
The establishment of a testing facility and calibrated test method for precise and repeatable results to be used in design verification;
The evolution of computer-aided design for protection of vessels through the determination of expected reduced explosion pressures for each vessel in a protected plant complex;
The development of full-scale explosion protection trials to validate design support tools.
The use of full-scale application design trials to provide data to quantify the reliability of system designs.
The introduction of product innovations, such as a unique bimodal powder suppressant, a false activation immune dynamic pressure detector and multi-zone configurable control equipment;
Advanced calculation tool for the design of connection protection – delivering clear guidance on the effective placement of isolation valves or chemical extinguishing barriers;
Unique methodology for quantifying the performance (reliability) of explosion protection measures to improve system design robustness;
Choosing the Right Fire-Protection System for Your Facility
Choosing the proper fire-protection system for your application is dependent upon many factors. AIRPLUS Industrial has 30+ years of experience in designing, sourcing, installing and maintaining these systems, we can help you choose the right one for your facility.