Machine-Mountable Mist Collection
Mini-Mist is a compact, machine-mountable mist collector dedicated for use on combined machine operations such as CNC machining, grinding, turning, milling & drilling operations.
Donaldson Mini-Mist Collector for Machine-Mounted Collection
The Donaldson Torit® Mini-Mist is designed for CNC machining, grinding, turning, milling and drilling operations. It is used to collect coolant mists such as oil, water-soluble and synthetic coolant mists.
The Mini-Mist design is compact and available in two models; MM 500 for light-duty operations and MM 1200 for machines requiring higher airflow or applications that require a mist and smoke collector.
Features
Three stage filtration for high filtration efficiency and optimum filter life
Handles mist, smoke, and particulate applications up to 2,038 m³/h / 1200 cfm
Standard Minihelic® gauge indicates when filter maintenance is required
Hinged access doors make filter changeout easy and simple
Provides a cleaner work environment for maximum productivity
Helps support OSHA Clean Air Standards
An optional HEPA filter is available on all models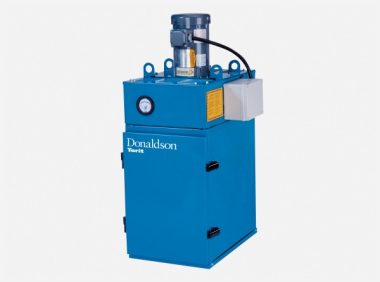 Applications
Designed to Filter Contaminants from Machining Operations and Industrial Processess
CNC machining
Grinding
Turning
Milling
Drilling operations
Choosing the Right Mist Collector for Your Facility
Choosing the proper mist-collection system for your application is dependent upon many factors. AIRPLUS Industrial has 30+ years of experience in designing, sourcing, installing and maintaining mist collection systems, we can help you choose the right system for your facility.