Chicago Pneumatic Screw Compressors
Where a constant demand for a stable flow of compressed air is necessary.
AIRPLUS installs CP screw compressors to provide the solution when a constant demand for air is required. We offer both variable-speed & fixed-speed drives.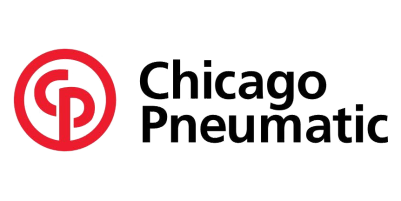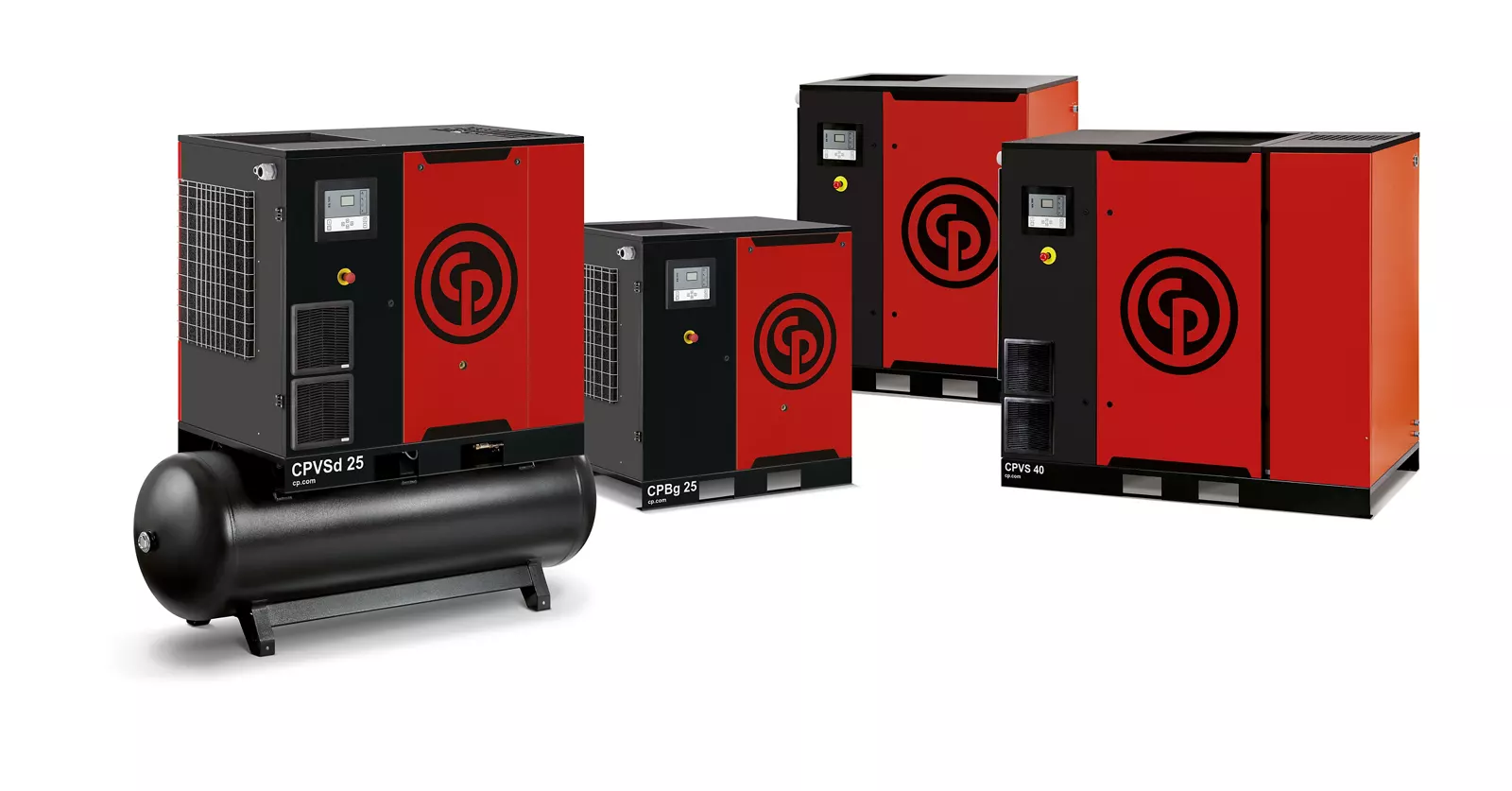 Variable Speed Drive
Adapting the airflow to the needed airflow, our variable speed drive compressors provide a premium option to your needs. Chicago Pneumatic compressors with iPM motors offer unprecedented energy savings and supreme reliability.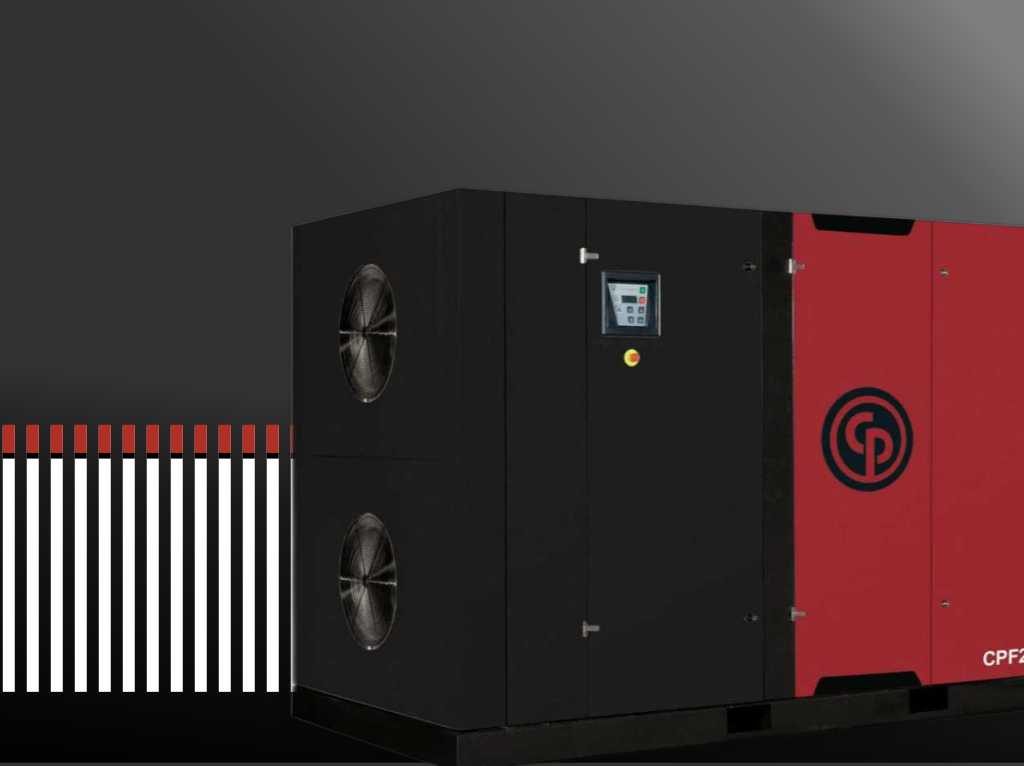 Fixed Speed Drive
Rotary screw compressors are the preferred compressor choice when an application needs a constant flow of pressured air. Learn more about our fixed speed alternatives
Chicago Pneumatic Rotary Screw Compressors
Chicago Pneumatic rotary screw air compressors combine proven design with superior performance. We offer screw compressors ranging in size from 3.5 – 400 HP (2.6-298 kW), as well as both fixed speed and variable speed options. Our smaller models up to 30 HP (22 kW) are offered in both base mounted and tank mounted options, and are also offered with and without an integrated dryer. 
Screw compressors are supported by our CP Secure 1-Year Warranty with the option to extend to a full 5-year warranty (authorized start-up required and regular maintenance with factory authorized fluids and parts).
AIRPLUS has decades of experience working CP compressors. We have our own design teams, installation teams and maintenance teams who can provide complete warranty support, spare parts and technical consultation.
Chicago Pneumatic Screw Compressor—Quiet & Powerful
Taya, owner of Scratch & Grain Baking, shares her experience with air compressors.
As Taya and the team were making the move to a larger warehouse, they had a problem with their current piston compressor that was always cycling on and was extremely loud, causing a harsh work environment for the bakers. They also had plans to add machinery to their operation but their current piston compressor was always "maxed-out". 
Taya was determined to find a better fit for her and her team. She went looking for a compressor that would allow them to grow their business, reduce noise levels and wasn't constantly cycling.
After doing an air audit it was determined that the QRS 10 was a good fit for their requirements. The QRS now purrs quietly in her new 5000 sq.ft. facility.
Benefits of Using a Rotary Screw Compressor
Many factories and industries rely on air compressors for material handling, spray painting and for use with machine tools. Rotary screw air compressors are the most popular type for these jobs; mainly because they can provide the following benefits:
Safe and Convenient – Rotary screw air compressors are incredibly convenient, given that they deliver air continuously for the required purposes. They are also safe, and cases of accidents with the machines are almost unheard of.
Functions at extreme weather conditions – Rotary screw compressors can work at high temperatures or in low conditions to your convenience. The machines can also work in areas where other forms of energy are prohibited due to safety or temperatures levels.
They are designed to run tools that generate more power than typical equipment – And since their air flow rates are extremely high, rotary screw compressors can power such equipment effectively.
They are easier to maintain – Many of the modern air compressors in the market have fewer parts that require maintenance. In fact, some rotary screw compressors have up to 70% less of parts, which in turn lowers maintenance costs dramatically.
They run quietly despite their massive air flow – Rotary screw compressors are generally quiet performers, with many of them having noise-dampening technologies. That and the fact that they are not huge in size makes them convenient to be stored anywhere and still provide a safe working environment.
They are good energy conservers – Rotary screw compressors are generally energy efficient, and they generate less heat than normal air compressors.
They consume less oil than other oil-flooded air compressors. In addition, they have minimum oil carryovers.
They are designed to last – Rotary screw air compressors are designed to serve you for many years, all along while having little or no capacity reduction.

Chicago Pneumatic QRS 15 Fixed Speed Screw Compressor
When To Choose a Variable Speed Screw Compressor
Speed control of a compressor is regulated by variable speed drive, often known as VSD. This option uses the variable-speed drive technology to controls the speed of the compressor in a correspondent fashion, demanding from the compressor only what is needed. One large benefit to a speed-controlled compressor is reducing power cost, minimizing power surges and delivering a more constant pressure needed for the job at hand. When there is minimal demand, the drive runs slower using less electricity. The higher the demand, the VSD runs wide open and can operate anywhere in between depending on the system demand for air. A non-VSD compressor, known as a fixed-speed air compressor, is either off or on. If it is on, it runs full demand regardless of the need. Typically, a fifth of a factory's electricity bill is credited to the production of compressed air. The VSD compressor may be a bit more expensive but uses less energy. A fixed-speed compressor is less expensive in comparison but uses more electricity. A professional air audit done by AIRPLUS Industrial is the best way to evaluate which compressor is right for you.
Choosing the proper system for your application is dependent upon many factors. AIRPLUS Industrial has 30+ years of experience in designing, sourcing, installing and maintaining these systems — we can help you choose the right system for your facility.