AIRPLUS provides mobile or stationary breathing-air compressor systems for industry, delivering safe, clean air to your workforce. Customized systems available.
Breathing Air in Industrial Settings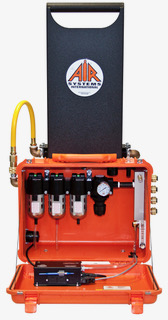 Clean and safe breathable air is critical for commercial and industrial facilities. Industrial processes can introduce contaminants such as dust, mist or fumes into the air. These contaminants put employees' health and safety at serious risk. The risk becomes greater when employees are working in enclosed spaces, such as manufacturing plants and other industrial settings. To ensure the safety of all employees, employers must understand the risks of poor indoor air quality and the importance of meeting Grade D breathable air standards in the United States and CSA Standard Z180.1-13 in Canada.
Breathing Air Standards in USA, Canada, EU & UK

Region
United States
Canada
EU & UK
Standard
CGA7.1
OSHA Grade D
CSA Z180.1-13
EN12071
Maximum Dew Point
Varies by Application
5oC below lowest system temperature
-23oF (-31oC)
Odour & Taste
no pronounced odour
no pronounced odour
no pronounced odour
Allowable O2 Range
19.5 to 23.5%
20 to 22%
21% ±1%
Maximum CO Levels
10ppm
< 5ppm
< 5ppm
Maximum CO2 Levels
1000ppm
< 600ppm
< 500ppm
Dust, Mist & Fume Collectors can and should be used to filter contaminants from the ambient air within a facility.
Use the links below to learn more about Ambient Air Filtration:
When working in confined areas or hazardous areas where ambient air filtration will not meet air-quality standards, breathing air systems must be employed.
Whether it is working with fine abrasives, cleaning, hazardous locations it is paramount that you select a breathing air system that is safe and reliable.
Breathing Air Equipment Uses
AIRPLUS Industrial offers breathing-air equipment for use in hazardous environments to address problems with:
chemical gases
particulate from abrasive blasting or other process
oil & oil by-products
odours from processes including VOC's
carbon monoxide – CO
carbon dioxide – CO2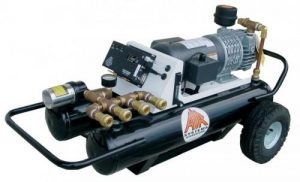 Breathing Air System Certification
AIRPLUS Industrial offers the certification and parts required to keep your breathing air system working properly.
Breathing Air System Leasing
Pre-Packaged Breathing Air Systems
AIRPLUS Industrial packaged breathing air systems come in 3 standard Plug'n'Play configurations based on common industrial requirements. If you are unsure of a specification please do not hesitate to contact us for further information.
Custom Configuration Breathing Air Systems
If you have specialized requirements for your process we can configure customized packages that will meet your needs, please contact us and we will be happy to help.
Brands We Trust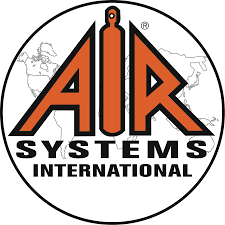 Here are the Breathing Air products we trust and choose for our customers: