Industrial Compressed Air Systems - Our Brands
We build better systems with industry leaders
AIRPLUS Industrial designs industrial compressed air systems sourced from industry leaders including Chicago Pneumatic, DV systems, Rotorcomp & Powerex.
Industrial Air Compressors
Air compressors have a variety of uses in the industrial sector. Facilities all over the world have long relied on it for safe, energy-efficient, and effective outputs.
Industrial air compressors provide reliable support for heavy-duty operations. Since the early 19th century, compressed air has been extensively used by many industries that require a consistent flow of non-heat producing power sources.
AIRPLUS Industrial designs systems in 2 categories:
Compressors used to work machinery
Compressor used to provide breathable air

As one would expect these systems have different requirements, that is why AIRPLUS has partnered with industry leaders in the air-compressor sector to provide safe and reliable compressors at the core of their designs.
Air System Compressor Leasing
Pre-Built Systems in Stock
We have pre-built systems to fit a variety of common needs in industry and stock them in our warehouse for fast delivery to your job site.
Custom-Built Systems to Order
If you require "something special" we are willing to work with you to configure a system to meet your requirements and provide a lease that will make sense for you.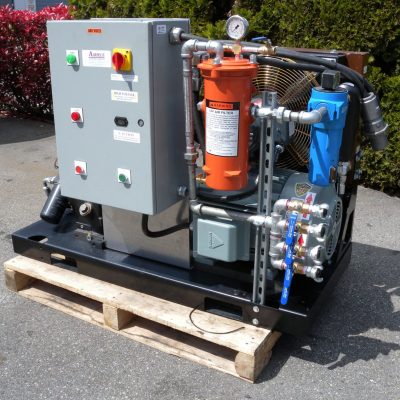 AIRPLUS Industrial services virtually all brands and types of air compressors.
Industrial Air Compressor Manufacturers

Chicago Pneumatic are committed to offering innovative, reliable products and service based on technology and trust. As a true trailblazer, CP embraces its responsibility to promote sustainable products and processes. As part of "Team Earth," we are always working on the sustainable solutions of tomorrow.
Chicago Pneumatic is based in Belgium with locations throughout North America. They supply the following components for our systems: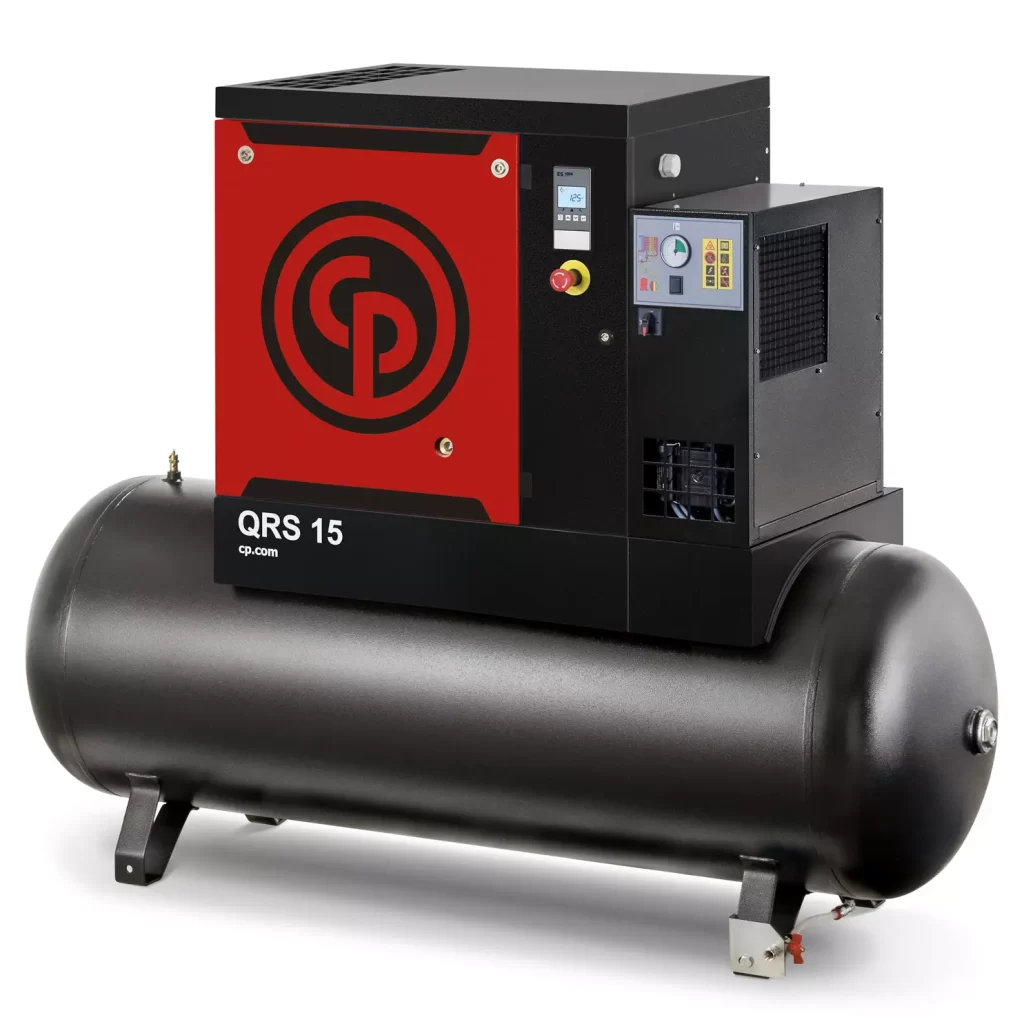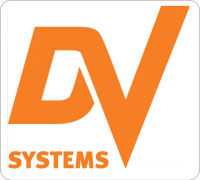 DV Systems design, engineer and manufacture reliable industrial air compressors for demanding environments and provide comprehensive compressed air solutions for your application's compressed air needs.
DV Systems is based in Barrie, Ontario and supplies the North American market. They supply the following components for our systems:

Rotorcomp focuses on designing and manufacturing screw compressors in several different configurations for use with air and other gases.
Rotorcomp is based in Germany with locations worldwide. They supply the following components for our systems:

Powerex was the first company to package NFPA 99 compliant scroll systems. Today, we design and manufacture a complete line of NFPA 99 compliant systems – Vacuum, Air, and Instrument Air. Along with manufacturing air compressors, we build many of the major components, such as UL control panels, desiccant dryers, dew point monitors and internally lined air receivers in-house.
Powerex is based in Ohio, USA with locations worldwide. They supply the following components for our systems:
Learn More About Industrial Air Compressors
Choosing the proper air compressor for your application is dependent upon many factors. AIRPLUS Industrial has 30+ years of experience in designing, sourcing, installing and maintaining these systems — we can help you choose the right system for your facility.