Versatile Collector for Water, Smoke or Oil Mist
WSO mist collectors are the only collectors that filter three types of mist (water, smoke, oil) in one collector – simply by changing the mist filter.
The versatile Donaldson Torit® WSO Mist Collector provides three filter solutions for water-soluble coolant, straight oil, and the most challenging, oily smoke. The WSO uses revolutionary Synteq™ XP Media Technology engineered for superior draining, resulting in lower pressure drop and longer filter life.
The WSO can be modified with a simple filter change, leading to leaner operation, cost savings and cleaner plant air.
Features
3 in 1 solutions for mist applications
Advanced Synteq XP high efficiency media
Cross-flow design for better drainage
Easy to change cartridge filters
Energy savings
Continuous-duty design
Lower life cycle costs
Quiet operation
Configurations for machine mounting, floor stands, or ducted central systems
UL-approved electrical components
The WSO mist collector can be configured to meet your facility's requirements: machine mountable, floor-mounted stand, and ducted cellular and central systems.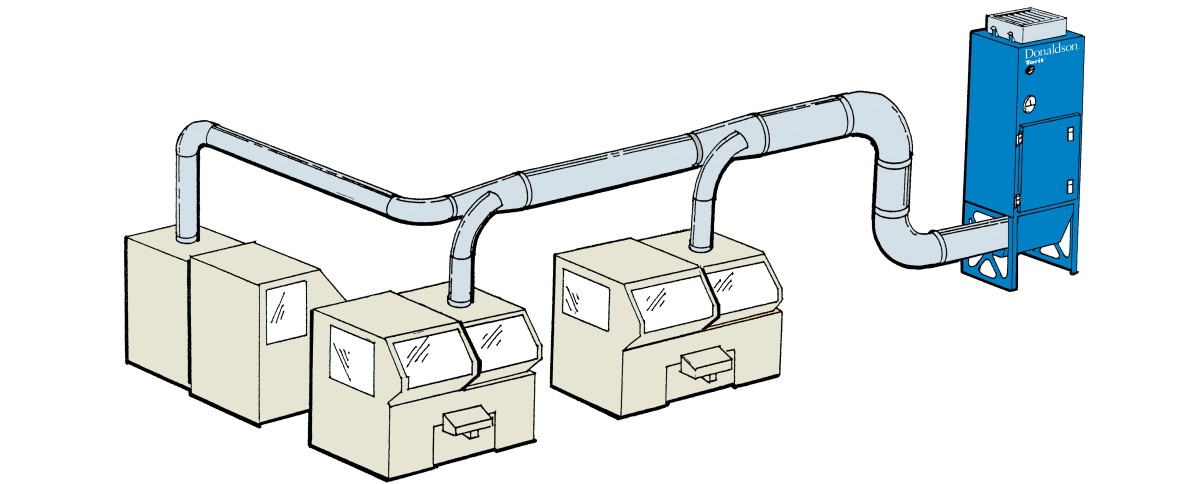 Versatile in Application, Flexible in Design
3rd Stage: Final Filter (Optional)
DOP
95% efficient on .3 micron mist and smoke
HEPA
99.97% efficient on .3 micron mist and smoke
2nd Stage: Primary Filter (Select One)
Synteq XP – W

For mist from water-soluble coolant
Economical, fast draining, for heavy water-based liquid load



Synteq XP – S

For smoke from machining
Highest efficiency for challenging applications



Synteq XP – O

For mist from straight oil machining
Efficiency designed for small oil aerosols
1st Stage: Prefilter Options (Select One)
Metal Screen
For heavier dust/grit from wet grinding
Metal Mesh
For most water-soluble mist
Polypropylene Mesh
For most straight oil mist
High Efficiency 1st Stage
For oily smoke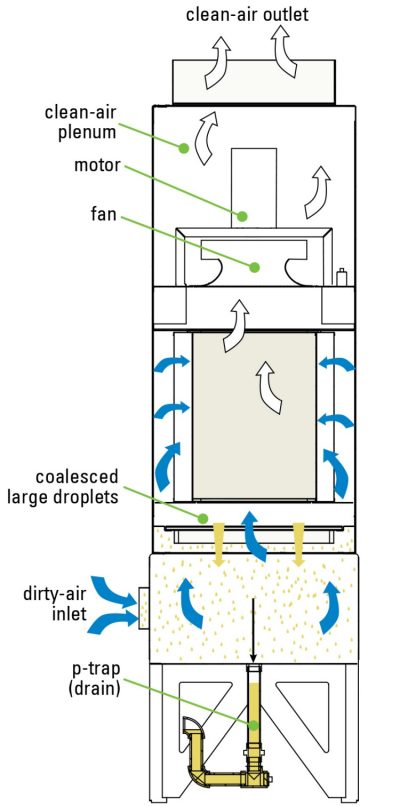 Choosing the Right Mist Collector for Your Facility
Choosing the proper mist-collection system for your application is dependent upon many factors. AIRPLUS Industrial has 30+ years of experience in designing, sourcing, installing and maintaining mist collection systems, we can help you choose the right system for your facility.