Portable Industrial Vacuums Systems
When you need to bring the vacuum to the mess
Portable vacuums that just work. Period.
Portable industrial vacuum cleaners are a great complement to a centralized system, and they can handle quite a bit on their own.
If we had to sum up what people love about DuroVac portable vacuums, we'd put it like this, "The vacs just work. " They are fast to set up, easy to operate and barely need maintenance.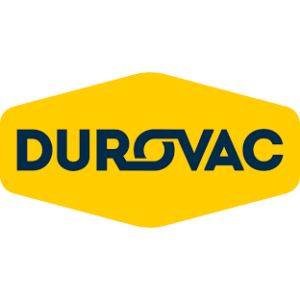 Easily maneuverable, built tough with excellent filtration, DuroVac systems can clean into tight spaces & handle any material you throw at it.
Once our reps have helped you configure and order your vacuum system, it's pretty much ready to go. It's a truly plug-and-play setup.
Our customers always mention how much they love working with our portable skid-mounted vacuums. It's easy for staff to bring a vac over to a spill and quickly take care of it.
Our vacuum filters are the best in the industry. Most filters break or clog within weeks or months, but a DuroVac filter typically lasts several years.
Portability for Easier Cleaning
Every manufacturing plant has a different mess to contend with. Maybe you have a light film of dust on every surface, or maybe it's hard to access equipment with piles of debris lying around. Maybe it looks like the scene of a catastrophe.
Whether your dust levels are light or catastrophic, a hardy portable vacuum goes where you need it, when you need it.
And just like that, your job gets easier.
Convert a portable into a central
As an economical alternative to a central industrial vacuum, DuroVac can configure a portable vacuum system to do the same job.
Portable Industrial Vacuum Types
PowerLift: The king of portable vacs
With a built-in hopper, top-of-the-line filtration and powerful suction, the PowerLift has everything you need in a forklift-portable industrial vacuum. It's also highly configurable.
PowerLift Series Variations
The PowerLift Series of industrial vacuums includes an electric model, a propane or diesel model, and a silica variation for complete OSHA compliance. Featuring an astonishingly small footprint, each portable OSHA-compliant vacuum system is designed for powerful suction and easy material disposal or reclamation. These abrasive vacuum systems are a critical component of many companies' operations.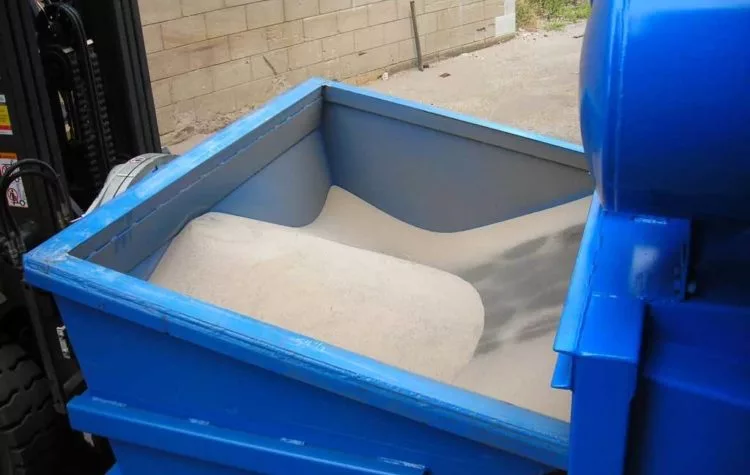 Silica Dust Compliance
In 2017, OSHA updated its rules regarding the acceptable level of silica dust exposure for industrial workers. In certain environments, such as construction sites and iron foundries, there may be enough silica dust in the air for workers to inhale it, which can lead to a host of respiratory issues as well as cancer with prolonged exposure.
Importance of HEPA Filters
This makes the use of industrial HEPA vacuum equipment in these applications extremely important. Our forklift movable vacuums and other portable solutions help our customers keep their employees safe and remain in compliance.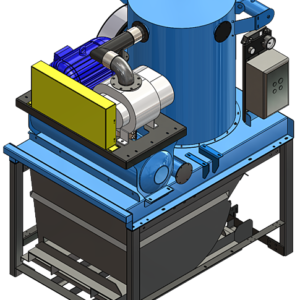 PowerLift Electric Industrial Vacuum
This electric-powered OSHA-approved HEPA vacuum option collects heavy-duty materials into a roll-forward hopper for easy material disposal.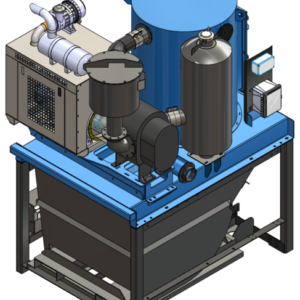 PowerLift Propane & Diesel Industrial Vacuum
A diesel or propane engine provides an alternative to electricity with reliable, convenient material disposal.
PowerLift Silica Industrial Vacuum
Streamlined to comply with OSHA silica regulations and easily collect material into a built-in dump hopper.
DV Series: Ultra-reliable and straightforward
Whether you need to move lighter materials or dense, heavy messes, the DV Series delivers excellent value in a medium industrial-grade vacuum. Both run quietly and are easy to use.
Continuous Duty Vacuums
Industrial facilities depend on these continuous-duty vacuums running 24/7, relatively maintenance-free with virtually no engine burnout, the DV Series Vacuums are ideal for manufacturing operations and production lines. They can capture sawdust, metal chips and other particulates — even inside large spaces. No matter how it fits into your facilities, you can count on one of our solutions to get the job done.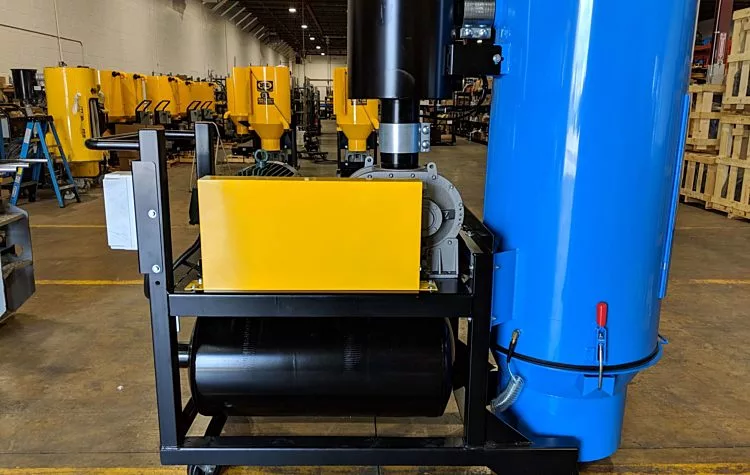 For Dense Heavy Material Cleanup
This model is intended for companies dealing with anything from dense, heavy material to much heavier and grittier granules.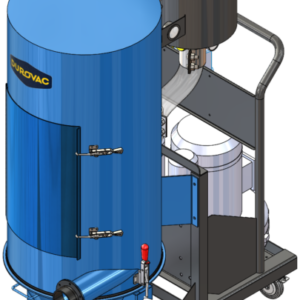 For Light Fine Material Cleanup
This model is intended for companies dealing with ultra-fine, light powders to moderately heavy grains.
Elevator Series: A bigger, tougher hybrid option
If you're considering a portable-to-central hybrid vacuum, you can't go wrong with the Elevator Series. It's tough enough to handle larger spills and dense, heavy materials with a more compact configuration.
Several Configurations
 The Elevator (EL) Series of portable vacuum loaders are designed to quickly fill Supersacs, drums or hoppers for material reclamation.
Available from 20 to 40 horsepower, the EL combines forklift portability with incredible filtration. That makes it easy for plant workers to collect almost any dry powder, pellet or granule.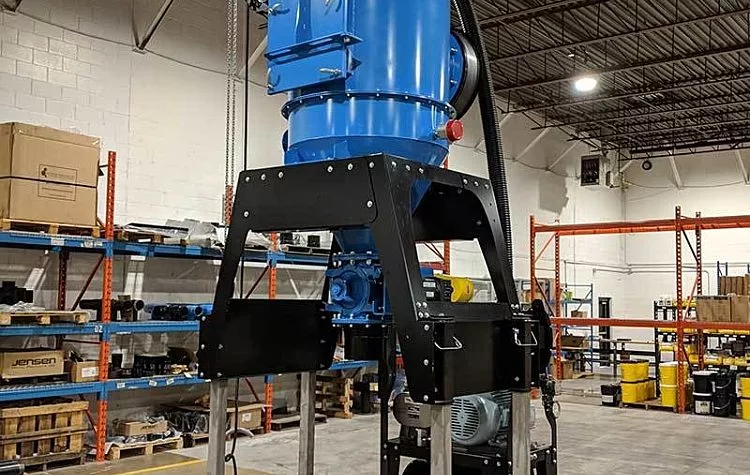 Lifetime Series: "The indestructible shop-vac"
Our most agile portable vacuum, the Lifetime Series is a big step up from your average shop-vac. It delivers nimble operation with the unyielding durability of a DuroVac build.
More than a ShopVac
Faced with the need for a tougher, more reliable alternative to the shop-vac, our engineers came up with the Lifetime Series of portable industrial vacuums. These lightweight vacs are easy to maneuver around a facility and provide OSHA silica compliance with HEPA filters at 99.97% filtration.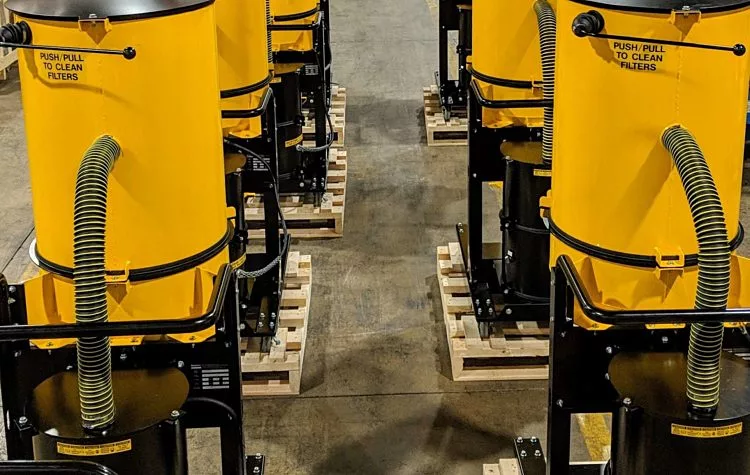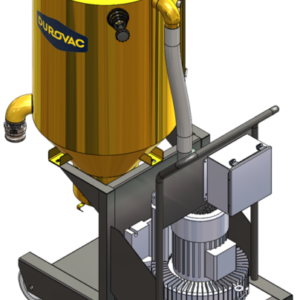 Designed for abrasive silica dust in extreme environments, the LTS 85 silica vacuum handles fines continuously with its smooth regen vacuum producer.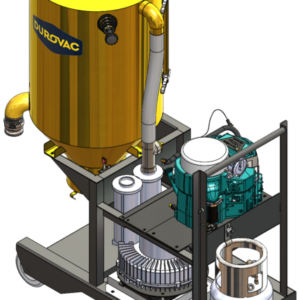 Designed for when electricity is not available, the LTP 85 propane-powered silica vacuum gives you serious power with go-anywhere flexibility.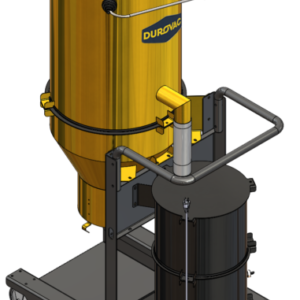 Designed as the world's strongest single-phase vacuum for silica, the whisper-quiet LTS 3 vacuum supports long hoses and handles heavy powders.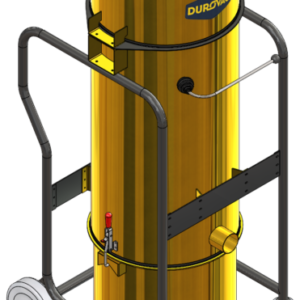 Designed to increase operation efficiency, the LT 110 vacuum offers quick-cleaning filtration, allowing workers to keep production running.
Choosing the Right Vacuum System for Your Facility
Choosing the proper vacuum system for your application is dependent upon many factors. AIRPLUS Industrial has 30+ years of experience in designing, sourcing, installing and maintaining vacuum systems, we can help you choose the right system for your facility.