Fugitive & Combustible Dust Control - SonicAire
Reduce or Eliminate Combustible Dust Accumulation in Your Facility
SonicAire fans prevent combustible dust from settling in hard-to-reach areas, keeping your facility clean & safe plus reducing housekeeping & maintenance.
Problems with Fugitive Dust
Fugitive dust can cause several issues in your facility, including:
Combustible Dust Explosions
Health & Safety Issues
Compliance Issues
Increased Housekeeping
Costs
Increased Labour Costs due to Intensive Cleanings
SonicAire Fans Are Specifically Designed To Keep Combustible Dust From Becoming a Problem
Using BarrierAire® Technology, SonicAire fans prevent dust from settling in hard-to-reach areas, making it easier to keep your facility clean and safe.
Key Industries
OSB Plants

MDF Plants
Plywood Mills
Pulp & Paper Mills

Grain Elevators & Terminals

Textile Mills
Recycling Plants
Laundry Facilities
SonicAire's Dust Control Fans Continuously Prevent Combustible Dust Buildup
See images below showing the elimination of combustible dust buildup forever after installing SonicAire Fans.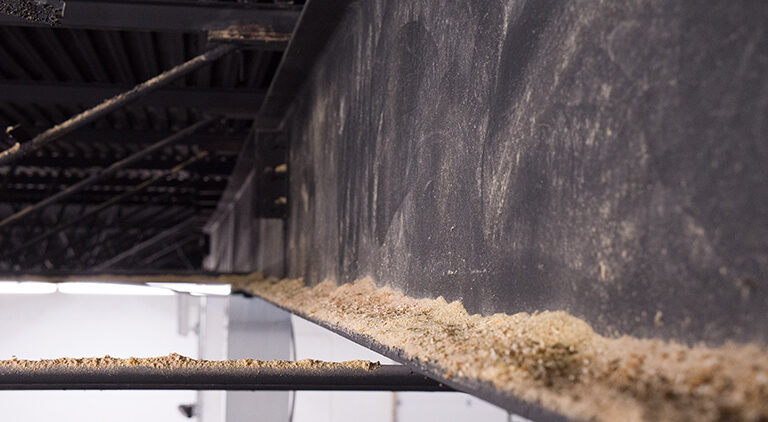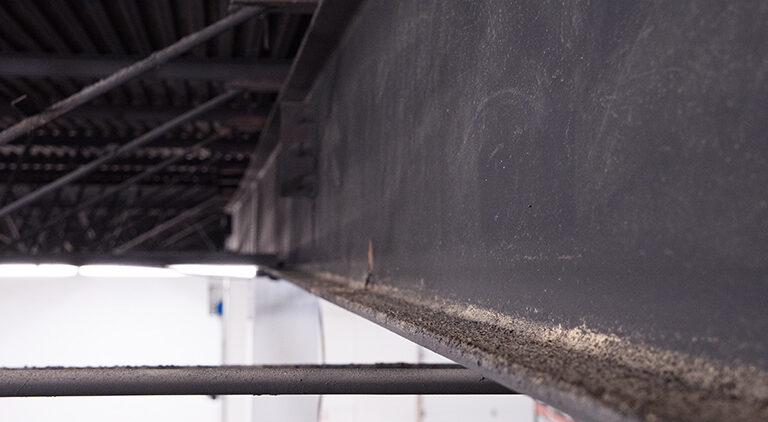 Engineered Combustible Dust Control Solutions
SonicAire's comprehensive line of dust control fans meets a full range of dust collection system needs.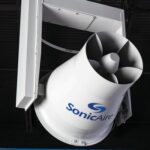 For typical manufacturing environments
1 HP and 2 HP models
Options for compact spaces
Proactively manage dust in overhead and hard-to-reach areas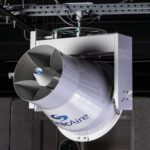 Designed for harsh manufacturing environments
Solutions for high-temp and damp locations
Includes a fan model certified for Class II, Div. 2 environments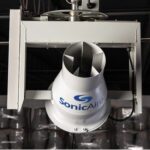 Designed for atypical applications
Compact Mini Fan for tight spaces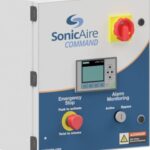 SonicAire provides customizable fan control systems for optimal operation in each setting:
Variable speed
Programmable scheduling
Fire Alarm System Integration
Interactive touch screen
Advantages of a SonicAire Fan System
Combustible Dust Solutions
SonicAire combustible dust fans provide safety, economic and regulatory compliance solutions to facilities that generate fugitive dust and lint, including wood products and furniture manufacturing; paper making, paper products production and recycling; plastics processing, finishing and recycling; textiles and nonwoven fabrics production; laundry facilities; food and grain processing; and multiple other industries.
Reduce Overhead Dust Accumulation
Using SonicAire's proprietary fan technology can robotically reduce fugitive dust accumulation in the first place.
How it works: High velocity, high mass airflow from a robotic clean fan creates an overhead barrier. BarrierAire™ technology controls the direction of the dust and forces it to the floor by preventing upward currents and stagnant air that keeps dust in suspension, preventing the accumulation of fugitive dust in overhead and hard-to-reach places. The result? Dust is prevented from accumulating in overhead areas.
SonicAire fans avoid the need for high-risk manual cleaning efforts. Combustible dust fans reduce or eliminate having employees climb into hard-to-reach overhead areas.
Comply with Safety and Health Regulations
This proactive solution helps maintain a clean work environment in compliance with OSHA and NFPA regulations. NFPA 652 identifies SonicAire's proven technology as an approved housekeeping system to prevent dust accumulation.
Dust control fans keep employees focused on production while dust is prevented from accumulating in overhead areas. The investment in SonicAire fans pays off by allowing you to reduce your manual housekeeping expense budget, reduce operational downtime required for overhead cleaning and potentially reduce insurance rates.
Learn More About SonicAire Fan Systems
Choosing the proper fan system for your application is dependent upon many factors. AIRPLUS Industrial has 30+ years of experience in designing, sourcing, installing and maintaining these systems — we can help you choose the right system for your facility.
Brands We Trust
We offer the following explosion protection equipment and solutions:
Firefly spark detection and extinguishing systems for pneumatic ducts & conveyors.
Firefly Quick Suppression systems for machinery & space protection.
SonicAire Fugitive Dust Control
IEP Active Explosion suppression for equipment & pneumatic process isolation.
Vigilex Passive vents and for equipment & process protection.
SEVO Novec-1230 for Data Centres
MCC control room and Power Distribution Centre protection.
Firetrace pre-engineered solutions for small space & cabinet protection.
Advanced Fire Systems for building fire alarm detection & notification.
inControl CO2 fire suppression for outdoor spaces & equipment.