Quick Fire Detection & Suppression
FireFly Fast Spark Detection & Suppression
AIRPLUS creates custom solutions for in-process quick spark detection & suppression to extinguish a fire before it can do damage, utilizing FireFly technologies.
Production Line Spark Detection & Suppression
When protecting critical machinery or high-risk areas from fires, the response time of a fire protection system is essential. Faster fire detection and extinguishing results in less damage to equipment, fewer production losses, and increased employee safety. Using appropriate fire protection systems with a quick response time, the risk for a fire to spread to other areas is minimized.

Advantage Over Traditional Sprinkler Systems
Conventional sprinkler or water mist systems give good overall protection of a facility but are not ideal for the protection of high-risk areas or critical systems. In the time it takes a sprinkler system to activate, a fire has likely already caused damages and possibly spread into other areas of the facility. The purpose of the Quick Suppression System is to act in a short enough time to avoid or reduce damages and production downtime losses, as well as preventing fire from escalating or spreading into other areas, and to increase workplace safety.
Key Industries
Lumber Mills
OSB Plants
MDF Plants
Plywood Mills
Pulp & Paper Mills
Mass Timber Producers
Grain Elevators & Terminals
Mining
Port Facilities
Hygene Products
How Quick Fire Suppression Systems Work
Video
This video explains how the FireFly Quick Suppression System works and the advantages of the fast response time of this system over conventional systems alone.
Protecting High-Risk Areas
The main fire risk in many production facilities can be related to a few specific machines or high-risk areas which represent a large part of the overall fire risk for the facility. Protecting these areas or machines with a fixed quick fire suppression system can reduce the overall risk to the entire facility.
Wide Range of Flame Detectors
Each area, process or application has a specific set of conditions. We utilize FireFly's wide range of flame detectors to optimize a solution for every client situation.
Unique Fast-Acting Water Mist System
The unique design of the hydraulic water mist system allows for a very fast response time. These water-mist systems use a very small amount of water yet boast tremendous fire suppression capabilities. We utilize FireFly's wide range of water mist nozzles to customize a fire-suppression system unique to your application.
Total System Response Time
The chain of actions in the suppression system from the time a spark is detected to the time the water mist system is activated and water reaches all nozzles in the system is called the Total System Response Time.
The total system response time for FireFly systems is between 300 – 5000 milliseconds. The fire is generally extinguished within seconds, using only a small amount of water.
Conventional System Typical Response Times
Damages due to fire increase at an exponential rate so fast detection and suppression is a great advantage in reducing damages and increasing safety in your facility.
Compared to FireFly's response times of 300 – 5000 milliseconds, a conventional fire suppression system with flame detectors will typically be activated and start to extinguish in 25 – 60 seconds, while a normal sprinkler system with glass bulbs has a total system response time of 4 – 8 minutes and uses an increasing amount of water to extinguish the fire.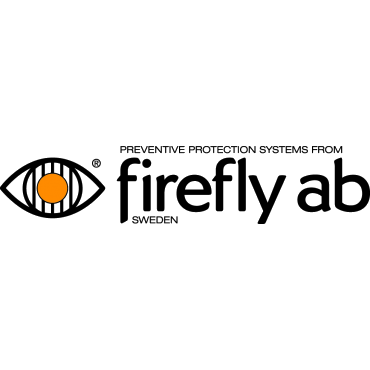 Firefly & AIRPLUS Industrial
Firefly is a Swedish supplier of spark detection, fire and dust explosion protection systems. They develop and manufacture high-tech systems, which detect and minimize the risk of fires and dust explosions.  AIRPLUS creates custom solutions utilizing Firefly systems that are built to the highest technical standards and quality. AIRPLUS Industrial designs unique solutions based on a wide range of components and functions offered by Firefly. 
Brands We Trust
We offer the following explosion protection equipment and solutions:
Firefly spark detection and extinguishing systems for pneumatic ducts & conveyors.
Firefly Quick Suppression systems for machinery & space protection.
IEP Active Explosion suppression for equipment & pneumatic process isolation.
Vigilex Passive vents and for equipment & process protection.
SEVO Novec-1230 for Data Centres
MCC control room and Power Distribution Centre protection.
Firetrace pre-engineered solutions for small space & cabinet protection.
Advanced Fire Systems for building fire alarm detection & notification.
inControl CO2 fire suppression for outdoor spaces & equipment.