Rapid Fire Suppression Systems
AIRPLUS supplies & installs Firefly quick suppression systems in Western Canada where spark detection & fire rapid fire suppression are priorities.
Firefly Rapid Fire Detection & Suppression Systems in Western Canada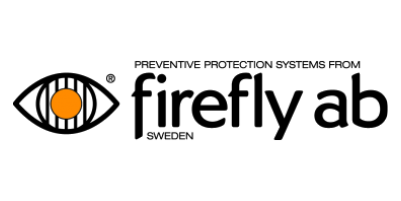 Firefly is a Swedish company that provides industrial fire prevention and protection systems to the process industry worldwide. Since 1973, Firefly has specialized in creating customized system solutions of the highest technical standards and quality. Based on customer needs and research Firefly has developed and patented products and solutions, creating a unique portfolio of innovative products and system solutions to increase the level of safety.
Firefly's industrial applications include customized fire prevention systems, which monitor industrial processes in areas such as woodworking, tissue, food, bioenergy, and recycling. The company is represented worldwide and sales are made through distributors in Canada.
AIRPLUS provides Firefly systems throughout Western Canada. These systems are unique in their ability to detect rises in temperature along a process line and react within milliseconds to extinguish potential ignition sources using water-based misting systems that consume very little water when compared to traditional sprinkler systems that can take 4 to 8 minutes to react.
Firefly systems have revolutionized fire suppression in process industries worldwide.
Video: Firefly Quick Fire Suppression System Demo
This video shows the speed and effectiveness of a Firefly quick detection and suppression system.
When protecting critical machinery or high-risk areas from fires, the response time of a fire protection system is essential. The quicker a fire can be detected and extinguished, the less damage it will cause, production losses can be kept to a minimum and employee safety will be greatly enhanced.
The purpose of a Quick Suppression System is to act quickly enough to avoid or significantly reduce damages and production downtime, as well as preventing the fire from escalating and spreading into other areas, and to increase personal safety.
Multi Gas Detection - The MDG Detector
The MGD detector contains extremely sensitive sensors that react fast on the gases released in a very early stage of a fire, even before the presence of visible smoke or flames. The MGD detector can be used in extremely harsh environments such as storage silos, conveying systems, and mining sites but also in electrical rooms and turbines.
EXIMIO - Premium Spark Detection & Fire Protection Platform
Firefly EXIMIO™ is developed with the user in mind. It is a synthesis of Firefly's leading fire detection technologies and the latest control systems. Firefly EXIMIO™ works without interruption, which means production continues despite a Firefly system on the platform being activated to protect your production. In combination with Firefly's daylight-insensitive detection technology, it minimizes unnecessary production stops substantially.
With the Firefly EXIMIO™ platform, you can integrate different fire protection systems and products that you need for your process from Spark detectors, Flame detectors, Multigas detectors, Temperature sensors and much more. All parts of the systems are controlled by The Firefly EXIMIO™ control unit. It has an intuitive and user-friendly interface called IntuVision™ which enables ultrafast response, data visualization, easy interaction, remote support and many other useful features.
Choosing the Right Fire-Protection System for Your Facility
Choosing the proper fire-protection system for your application is dependent upon many factors. AIRPLUS Industrial has 30+ years of experience in designing, sourcing, installing and maintaining these systems, we can help you choose the right one for your facility.