Dalamatic® Baghouse Collector
Reliable Performance for the Most Challenging Applications
The versatile Donaldson Torit® Dalamatic® series of dust collectors deliver a powerful solution for nearly any dust filtration application.

Donaldson Dalamatic® Baghouse Dust Collector
The Dalamatic® series of dust collectors (Cased and Insertable) are unique in that they both come standard with envelope-shaped bags and cages, but that is where the similarities end.
Dalamatic® Cased (DLMC)
The Cased Dalamatic (DLMC) is a stand-alone collector with support legs and hopper. The inlet is at the top of the collector to drive dusty air down towards the hopper. This downward air pattern helps to keep dust pulsed off of the bags moving towards the hopper and therefore reduces dust re-entrainment on the bags. This makes the DLMC a popular choice for light and fluffy dust applications.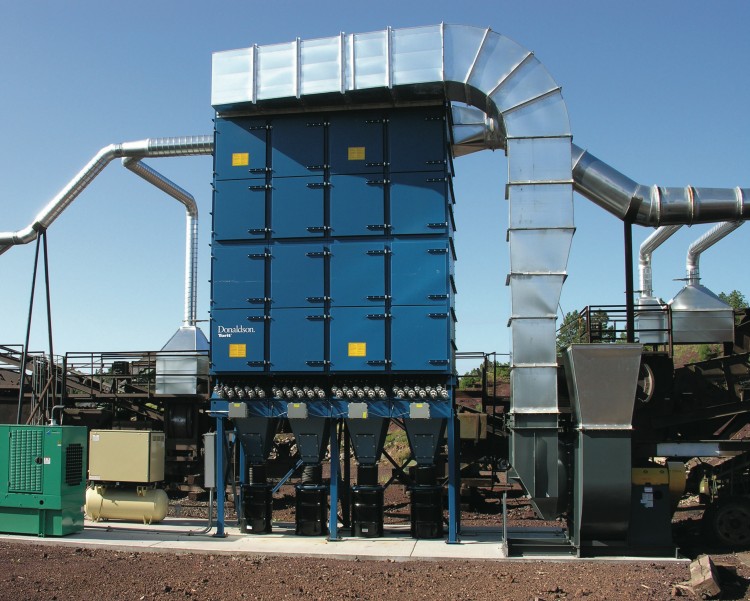 Dalamatic® Insertable (DLMV)
In contrast, the Dalamatic Insertable (DLMV) has no legs and hopper. The DLMV is used in applications such as bin venting where the collector is mounted on top of a bin or silo and the bags are often times actually inserted inside the top of the bin. As the bin or silo is being filled, dusty air is filtered by the DLMV with cleaned air exiting the collector. Once a dust cake forms on the outside of the bags, a pulse of compressed air inflates the bag and breaks the dust cake free of the bag depositing the material back into the bin or silo so no material is wasted.
Features:
Continuous Dust Collection
Provides continuous filtration of high dust concentrations at high filtration velocities and constant levels of resistance in almost any industry and application.
Compact Design
Unique modular design allows for installation in the most space restricted areas. Envelope-shaped bags maximize the amount of media in a given space and allow for increased space between bags, minimizing the chances of bridging.
Dura-Life™ Bag Filters
Provide better surface loading and better pulse cleaning reducing maintenance and operating costs.
Helix Tube Filters
Optional Helix Tube Filters with laminated ePTFE membrane provide higher filtration efficiency resulting in lower emissions. Filters take up to 25% less time to replace thus reducing maintenance costs.
Versatility
A full range of sizes and types of bags are available for a wide variety of dust collection applications.
Unique Bag Design
The Dalamatic advantage is found in the breakthrough technology of Dura-Life bag filters in an envelope shape. The envelope shape provides greater movement of the bag to dislodge more challenging dust cakes during filter pulsing.
Dust accumulates on the outer surface of the filter bag as air penetrates the media
The blowpipe (jet tube) injects a burst of compressed air into the bag filter
Airflow is then briefly reversed, inflating the bag filter and dislodging dust
The dislodged dust cake falls into the collection hopper for final removal or directly back in the process. The envelope-shaped bag filter, which is mounted on a unique wire frame, ensures optimum airflow and thorough cleaning.
Dura-Life® Filter Bags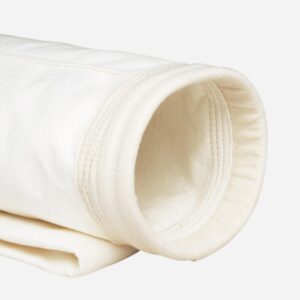 Traditional 540 g/m² / 16 oz/yd² polyester bags are produced via a needling process that creates larger pores where dust can embed into the fabric, inhibiting cleaning and reducing bag life. Dura-Life bags are engineered with a unique hydroentanglement process that uses water jets to blend the fibers. This process creates a felt with smaller pores which keeps more dust on the surface of the filter resulting in better pulse cleaning and longer bags life.
Dura-Life® Filter Bag Benefits:
Two to three times longer bag filter life
Reduced maintenance and replacement bag filter costs due to fewer bag changeouts
Fan energy savings due to lower pressure drop
Thirty percent fewer emissions based on EPA test
Helix Tube Bag Filters with PTFE Spunbond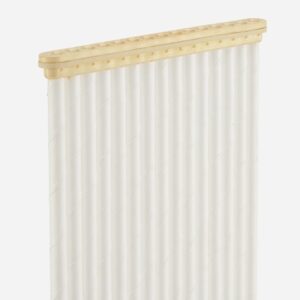 Donaldson helix tube filters are available in 16-tube cassette configurations or 42-tube rack configurations to fit tight spaces.
Each tube features a spunbond polyester substrate with an ePTFE membrane that captures sub micron dust particles (0.3 micron and larger) for lower emissions. The excellent dust release characteristics of the ePTFE membrane extend the life of the filter and lowers the pressure drop. 
Features:
Available in 16-tube cassette and 42-tube rack configurations
Decreased air-to-media ratio results in lower pressure drop and longer life
Inner support core results in a rigid construction that won't tangle
ePTFE membrane improves surface loading and dust release
Advanced media captures submicron dust particles (0.3 micron and larger)
IoT Enabled with iCue™ Connected Filtration Service
This collector is now enabled with Donaldson's iCue™ connected filtration monitoring service. Designed to remotely monitor a facility's dust collection equipment and provide operational insights directly to end-users, this information can help manufacturers reduce unplanned downtime, support efficient maintenance and operation, and automatically capture compliance data.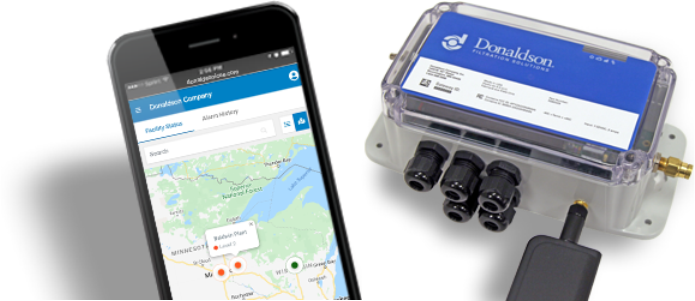 iCue Connected Filtration Service for Dust & Fume Collectors