Our Service Area - Fraser Valley
Sales • Service • Leasing • Calibration
AIRPLUS Industrial provides sales, service, equipment rentals & calibration of Industrial Compressed Air & Clean Air Systems throughout the Fraser Valley.
AIRPLUS Industrial in the Fraser Valley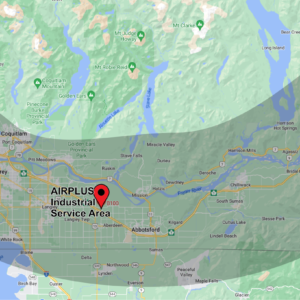 Partnering of Technologies
When Airplus Systems and Energy Technology Products amalgamated in 2019 they formed the existing company – AIRPLUS Industrial. Collectively we have serviced the Fraser Valley since 1998.
Full Range Industrial Services
At AIRPLUS Industrial, we offer a wide range of services to businesses throughout British Columbia, with the majority of business concentrated in the Fraser Valley region. We specialize in the installation, maintenance, and repair of compressed air systems, as well as dust, mist and fume collection systems. Our experienced technician teams are experts in the field and can help to optimize the performance of your equipment, resulting in improved efficiency and cost savings.
Compressed Air Systems
We understand the importance of reliable and efficient compressed air systems in industrial settings, which is why we offer comprehensive solutions to meet the unique needs of your business. Our services include system design, installation, and commissioning, as well as regular maintenance and emergency repairs. We also offer energy audits to help you identify ways to reduce your energy consumption and lower your operating costs.
Clean Air Systems
In addition to compressed air systems, we also provide clean air solutions to help keep your workplace safe and comply with industry regulations. Our clean air services include air filtration, air purification, and air dryers. We can help you find the right solutions to remove contaminants and moisture from your air supply, resulting in a cleaner, healthier, and more productive environment.
At AIRPLUS Industrial, we are committed to providing the highest quality service to our customers. We use only the best products from our trusted manufacturing partners and our team is dedicated to providing excellent customer service. 
Industry in the Fraser Valley
The Fraser Valley region of British Columbia is home to a diverse range of industries that rely on compressed air systems and dust, mist, or fume collection systems. These systems are crucial to the smooth operation of many different types of businesses, from small shops to large manufacturers.
Local shops, such as machine shops, metal fabrication shops and woodworking shops, use compressed air systems for a variety of tasks, including powering pneumatic tools and cleaning the working environment, In woodworking shops, compressed air systems are also used for sanding, polishing, and finishing wood products. Dust, mist, or fume collection systems are also important in these small shops, to help keep the air clean and reduce the risk of exposure to harmful particles.
AIRPLUS Industrial supplies many local shops with the equipment they require to keep their operations running smoothly.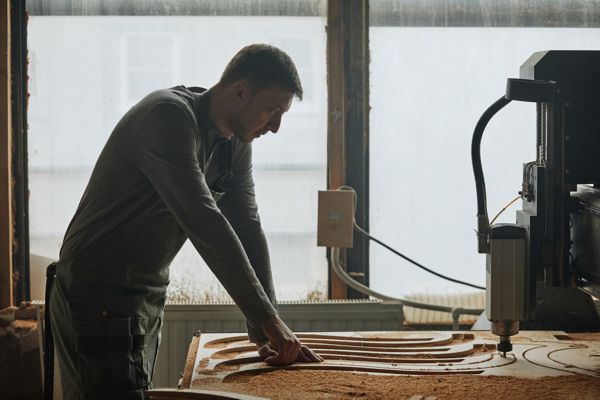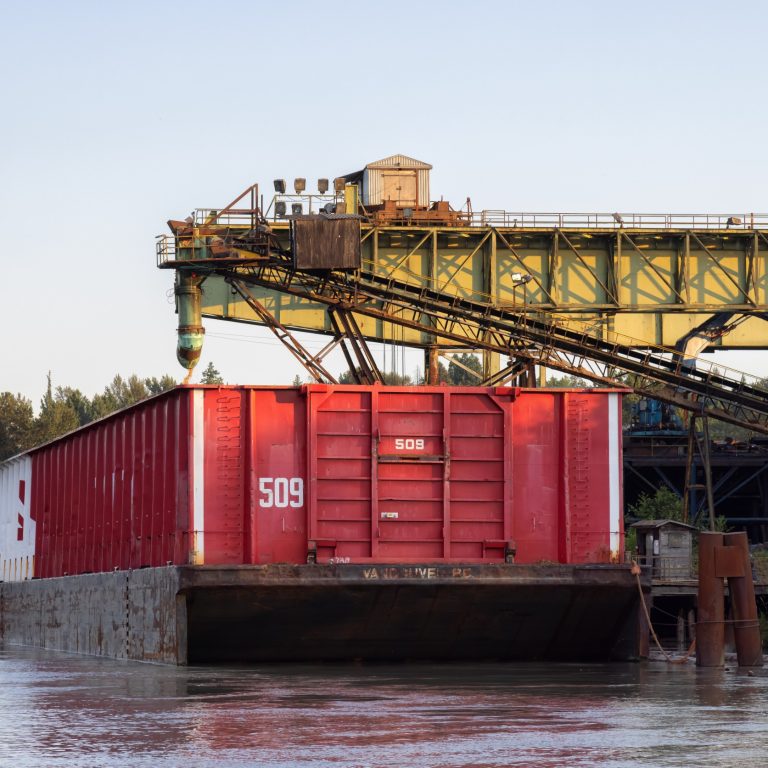 Manufacturing is another significant industry in the Fraser Valley region. Many manufacturers rely on compressed air systems to power a wide variety of equipment, from conveyors and packaging machines to CNC machines and robotic arms. Dust, mist, or fume collection systems are also critical for these manufacturers to ensure that the air quality in the workplace is safe for workers and comply with industry regulations. These systems help to remove harmful particles from the air, reducing the risk of exposure to hazardous materials, and also help to improve the efficiency of the equipment by keeping them clean.
AIRPLUS Industrial currently services many of these facilities with dust collectors, compressed air systems, and fire and explosion mitigation.
Agricultural & Food Processing Sectors
Farming plays a significant role in the economy of the Fraser Valley much of which remains traditional agricultural enterprises like commercial-scale dairies, livestock breeding, and poultry operations along with an abundance of specialty crops and products.
Export-oriented greenhouse operations, along with the application of agricultural science intensify production in the region.
The robust agricultural trade naturally gives rise to an intense food-processing sector that is estimated to include 55% of all food processing in the province.
Food and beverage processing in the Fraser Valley region produces a wide range of products, such as meat, dairy, and fruits and vegetables. These businesses use compressed air systems to power equipment, such as conveyors, pumps, and packaging machines, and also use dust collection systems to food products.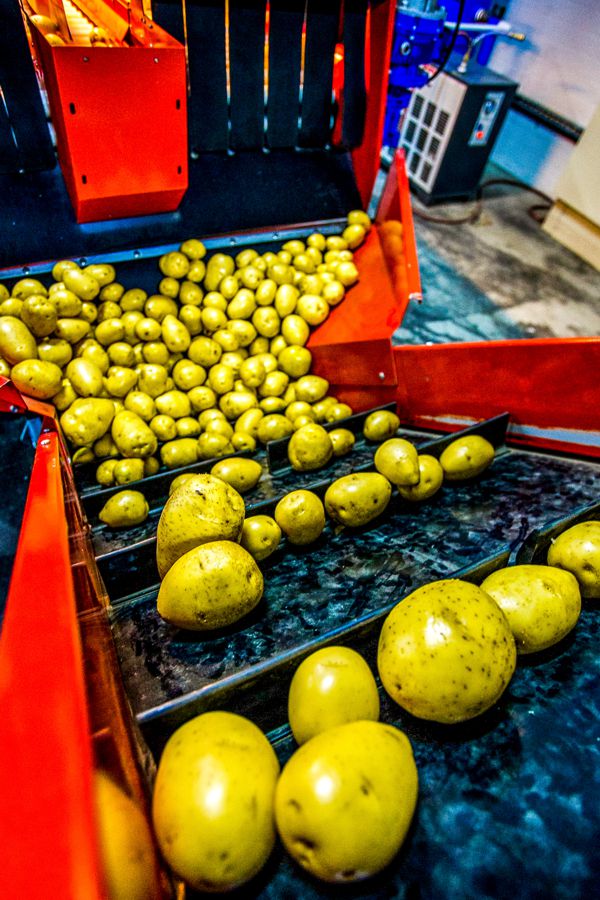 See What We Are Working on in Your Area
Learn More About Industrial Compressed Air & Clean Air Systems
Choosing the proper air compressor for your application is dependent upon many factors, as is a dust, mist or fume collector to keep your air clean and safe. AIRPLUS Industrial has 30+ years of experience in designing, sourcing, installing and maintaining these systems — we can help you choose the right system for your facility.